Mari rig upgrade Aorus 1080 ti extreme
Lead Texture artist
Editor in Chief
Meshmen Studio
Gigabyte Aorus 1080 Ti extreme upgrade
After a couple of years involved in heavy Mari texturing use. My texturing rig even endured a move from Stockholm to London.  The time had now come to do the inevitable, I needed a new texture machine. I turned to the new Aorus 1080 Ti extreme graphics card! I thought it could help with the punch needed for advancved texturing work in Mari.
Let the right card in
Mid 2016 I bought a new system here in the UK. My intention was to move the main texturing system in my studio, to this new and fresh machine. I bought the machine without GPU to use as a render machine for my personal projects.
The Nvidia Titan Pascal was introduced and I almost triggered the add to cart button at Amazon.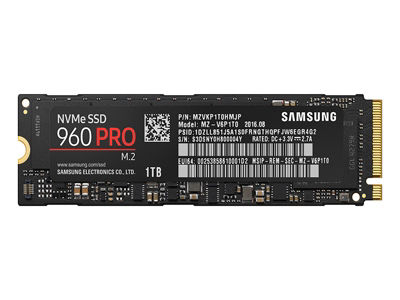 "A blazing fast GPU and even faster project scratch disk is important to a Mari workstation"
Waiting Game
But I had ice in my stomach and I saw the Nvidia 1080 linup being introduced. The 1080 family was more cost effective, but yet again I almost triggered the add to cart button on Amazon. Then I told myself "Peter stay cool!" And I did.
Cool is my middle name was my mantra.
Then it happened!
One day a clever man from Nvidia was  up on a stage, in a black leather jacket and introduced a new graphics card linup. The new Linup had the TI in the name.
You think I was hooked?
As I said I'm born "cool", and I stayed cool. As we all know Nvidia usually first release their founders edition cards to the public. Then later down the roadmapd they let third party developers release their cards. And they are usually souped up versions with higher boost speed and alternative cooling.
THE AORUS 1080 TI Arrives
So finally the day arrived. The RGB three fan Aorus 1080 TI extreme graphics card, from Gigabyte hit the shelfes and I had to give in!
In a weak moment I hit the add to cart button over at Amazon. While doing that I also ordered a M.2 drive to use as a Scratch disk in my Render machine that was soon to be converted to main Mari computer.
Right after my order was placed I contacted Foundry license support ,to begin the transfer process from my old machine to the new.
I remember back in the day when you ordered something through mail order Catalog. This was before the Internet you had to wait a week for the stuff to arive.
Today we have Amazon Prime and the items was delivered next day to my work adress.
I call that progress
"I remember back in the day when you ordered something through a mail order catalog, this was before the Internet you had to wait a week for the stuff to arrive"
Aorus 1080 Ti extreme Specs
Aorus 1080 TI extreme
Integrated with 11GB GDDR5X 352-bit memory interface
WINDFORCE Stack 3X 100mm Fan Cooling System
Advanced Copper Back Plate Cooling
AORUS VR Link provides the best VR experience
RGB Fusion – 16.8M customizable color lighting
Metal Back Plate with RGB AORUS LOGO Illumination
Aorus 1080 Ti Extreme Clock speed
Boost: 1746 MHz / Base: 1632 MHz in OC mode
Boost: 1721 MHz / Base: 1607 MHz in Gaming mode
(Reference Card Boost: 1582 MHz / Base: 1480 MHz)
Why I needed to upgrade my GPU
Lets talk about the reason for my wait and why I need to upgrade the VFX rig in the first place.
Mari is a texturing software for visial effects first developed by Weta digital for the movie Avatar. It was develped to be able to paint on massive assets, using a paintbuffer projection approach. Mari have always been relying in the GPU to handle huge amount of textures and resolutions.
Having a up to date graphics card in the Mari rig is more important then the amount of CPU cores, that the new generation computers such as AMD and Intel is launching at the moment.
Another factor is fast storage, as Mari also want to be able to access data IO. You do this when you bake and export your textures to disk for offline Rendering. I have previously been using raided SSD drives, for cache disk in my Mari rig. To be honest they work like a charm but when I already had to install the new GPU card I could also add a M.2 drive, as my motherboard had support for it and I had it open.
Form factor NVMe M.2
V-nand
3,200MB/s Seq. Read
1,900MB/s Seq. Write
Mari gpu prefereNces SETTINGS
Mari have a number of preferences you can play around with. The max tile size can if you have the graphics card for it shave of a great deal of time for exporting you channel. This is something you have to test as each system is unique in a way. Also for interactive speed you have a number of places to optimise.
I will come back with a hands on comparison between my old graphics card and the new Aorus 1080 TI. And i will show the settings I ended up using for this configuration
Here we see my new Rig ready for installation
The Cover is open and the Samsung M.2 is going to be installed first as my New Aorus 1080TI cover it when it is installed on to the motherboard.
The Aorus 1080 TI extreme graphics card in all its glory and it even have RGB lighting so I think I have to revisit the install with new rgb fans so I can syncronize the lighting. 
Hey You have to texture your assets in style!
BUT WAIT
Its not over yet!
My trusted old computer is still alive and kicking and I want it to be around for yet some time and I invited it into a personal spa session Meshmen style!
Compressed air to the rescue and the computer will still serve me well for rendering is it has decent amount of ram and a six core 12 thread CPU and the old 6gig maxwell titan GPU card.
It will serve as Maya, Zbrush, Katana and  Renderman machine still!